So you want to be a cast member?
Well, luckily for you, right now is a perfect time!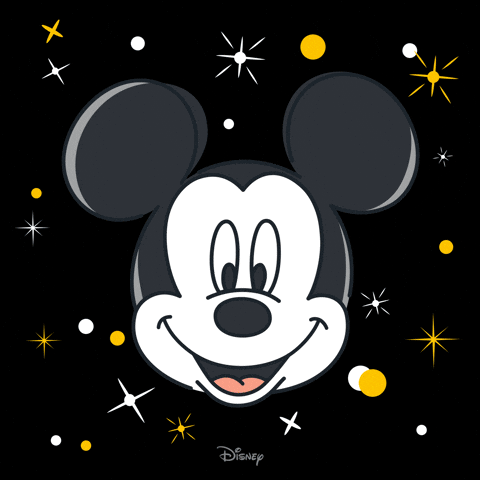 (Disclaimer: I am not a representative of the company, I don't speak for the company, I'm just going to write about my personal experience.)
Since Disneyland opened up a couple of months ago from being closed for a little bit more than a year, they are looking and hiring people like crazy!
For the past three months that I've worked at my location, there hasn't been a week where I meet new trainees. Among those trainees, there are a lot of re-hires who have transferred from different departments.
On the Disney Careers website, they offer a diverse set of jobs! From traditional theme park jobs like attractions, food, and merchandise. To totally different jobs from nail technicians, spa attendants/therapists, lock and key technicians.
If you can think of the job, they most likely have it.
More jobs they have are culinary chefs, candy makers, security, cosmetologists, linen control, custodial, gardener, fitness instructor, and much more!
The first thing you must do to apply to be a cast member is to make an account on The Walt Disney Company's Careers page, where you can upload all of your personal information and past jobs + descriptions.
And there, it will automatically create a resume you can reuse on their company page if you want to apply to multiple jobs you're interested in.
After applying to the jobs you are interested in and have analyzed your background, they will send you a personality questionnaire to see how well you will fit as a Cast Member.
The questionnaire will be filled with generic questions asking you to pick true or false or Agree/ Disagree.
When I first applied in 2017, there weren't many jobs open, so I applied as a candy maker even though I had no experience. And when it came down to the interview, they knew I didn't have the experience, so they offered me three other positions—quick service in foods, restaurant hostess, or bus driver.
I took the restaurant Hostess position.
This is an example of how they specifically look for people who want to work for the company and have a friendly attitude.
Re-applying to work for Disney was exciting because they had a variety of jobs to choose from. I immediately applied to work in the attractions department because you get to participate in more guest interactions and because it sounded like a lot of fun!
The interview process was just as I remembered it, but this time it was over zoom.
The interviewers that I have talked to are so friendly, and they make the process feel like you are having a conversation with a friend.
The interview questions are pretty typical; they mainly want to learn about your customer service background. They will ask you if you have been in certain situations and how you've reacted to them.
If this is your first job, they will tell you scenarios and ask you how you would react if you were in that position.
Overall, they want to learn about your story and what led you to apply to work for the Walt Disney Company.
Really think about that question…
Because trust me, they have heard "I want to work here because I love Disneyland and Disney movies" or other generic answers like that.
Please give them your own personal anecdote on why you like Disney and your future goals with the company. They love listening to people's personal stories on how the company has impacted people's lives because they are part of that MAGIC!
Another pro tip while interviewing is SMILE! No matter how nervous you are, smiling will help you sound less anxious and bring you more into the Disney spirit!
And finally, with interviewing just be yourself, Disney has a diverse group of Cast Members working for them with different personalities, and that's what helps make the parks so magical for guests.
After the interview, they won't have you wait too long to know if you are hired or not.
For me, they let me know that they were interested in hiring me, but since they just opened, they had to put me on the waitlist because they had a lot of furloughed Cast Members coming back to work.
But other cast members who applied a little after me were hired on the spot or heard back that they were hired a couple of days later.
Even if you weren't hired the first time and want to work for the company, just keep trying. I know some friends who weren't hired the first time, but they never gave up, and now they're working for Disney.
You can apply to as many jobs you are interested in. Just keep in mind that the interviewers can see what you applied for.
The company has a lot to offer to cast members, and in a different blog post, I will write about the various opportunities you can participate in as a Cast Member.
Thank you for reading, and good luck! :)