Internships are back, and are now more options to either participate in person and virtual!
Now, times are uncertain due to the Covid-19 pandemic, and many schools are discouraging students from participating in in-person internships. Including my school California State University, Fullerton.
Next semester is my last, and I only need to complete my internship course to graduate. So I've been keeping an eye out for different internships during the lockdown and especially now.
During the lockdown, I wanted to stay prepared for my future internship course, so I took my time to apply to small virtual internships to build up my resume and experience before applying to a company I'm interested in.
I noticed that nonprofits were the ones still looking for interns to participate virtually. Those are the companies that couldn't just stop during a pandemic because there were still people that needed their help.
And I appreciate them for working so hard and keeping a positive mindset even though the world felt so uncertain during the year 2020.
During all of the precariousness, you can see how many companies just canceled all of their internships and different college programs. And I spent a lot of my time during that year checking their websites to see if there were any updates or internship postings for what I'm interested in.
But now, since things are starting to open up, many companies have accustomed themselves to be either a hybrid of working in person and online or have fully adapted to virtual work life.
I can see how many students can be upset about not going back to in-person internships, but looking at it in a positive light, their internship selections have grown twice as much.
Recently I applied to an internship that I wouldn't have been able to before because it's in New York, but this year they are keeping it virtual!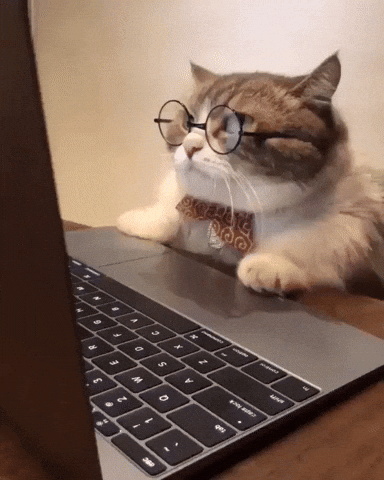 Where to start?
I know that looking and applying to internships can feel just as stressful and intimidating as a regular job.
But don't sweat!
I have a couple of easy steps you can take to begin your internship hunt! You can also apply these steps to apply for a regular job, and I got a job at my favorite company!
First things first, create or fix up your resume with the most up-to-date info about your work experience and schooling. If you don't have prior experience feel free to use school extracurriculars or classes that you've taken that relate to what the internship entails.
There are plenty of resume templates online. My favorites are the ones they provide on google docs. They're super helpful with where to put the information, and they are safe for people who are newbies at applying to internships and jobs.
Next, fix up a generic cover letter that describes who you are and why you are interested in applying for an internship. Make it easy for you to add or change things related to the particular internship/job you are applying for.
(I know that many positions don't require a cover letter, but it adds a special touch if you add one, sharing a bit of yourself and letting your personality shine, and it will help show your fantastic writing skills!)
Again there are easy templates for cover letters on google docs!
After you have both your resume and cover letter, you have begun searching for an internship on the never-ending worldwide web!
I know that it can feel intimidating and overwhelming to search for the perfect internship for you. But there's a website that helps narrow down what you are looking for based on your type of major, location, and industry.
I swear on them, once you create a profile, applying is just a click away! I found two of my last internships on this website. And it's easy to keep track of what you applied to and who's gotten back to you.
On Chegg Internships, you have serious companies who are actively hiring interns every day!
Another website I recommend making a profile and staying active on is Linkedin, where you can stay connected with everyone you went to school with who is in the same field as you. And you can connect with professionals in the area you are interested in.
I've gotten a lot of help from professionals on Linkedin with my school assignments, like industry profiles or answering my questions about the specific field I want to enter.
And you can use Linkedin as your living, breathing resume. You can share your past jobs, schooling, and accomplishments. Many employers ask if you have a Linkedin to connect.
I hope you find these essential tips helpful, and good luck on your hunt!